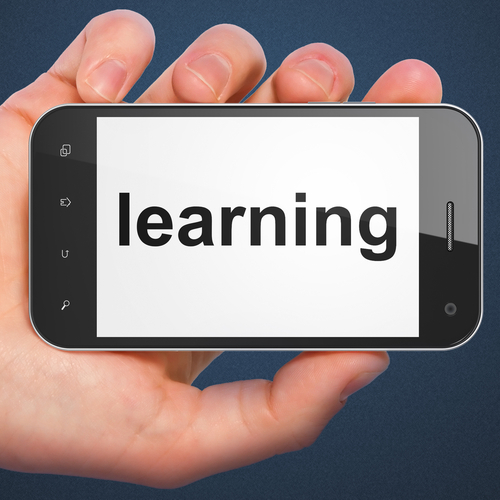 (The following is based on a presentation given by C² Technologies' Anne Tsang and Samir Morankar at the Training Officers Consortium, April 2013.)
Hopefully, last month's post inspired you to get started with mobile learning. But before you jump right into designing cool mLearning apps, take time to think through an overall strategy that ensures that mobile learning supports your organization's goals. You can use the checklist below to think through and implement your mobile learning strategy:
1. Analyze the need and readiness
What are the strategic objectives of your organization? How will mobile learning help you to meet those objectives?
How does mLearning fit into your overall training approach?
Will mobile learning replace other types of learning? Or will it augment current training? Will it be used for On-the-Job Training? How about refresher training? Does your organization have training needs not being met by current/traditional training methods?
Is the content you have suitable for mLearning? Is it something users will want to look at when they're on the go? Is it viewable on a smaller screen?
How will the mLearning be used? Thinking through how the learner will use the mobile app will help you determine the key elements of your mobile learning design. For example: If learners are accessing new information, you may want to ensure that the information is provided in small enough chunks that the user can absorb the information. If the mLearning is used for on-the-job recall, then you'll need to consider how the learner will use the phone on the job.
Is your workforce ready for mobile? Do they have the hardware and software required for mLearning? How familiar are they with the technology? How willing are they to use it?
Is there a culture in your organization of open sharing, commenting, and social learning? Are people open to the idea that work and learning don't always occur in an office?
Do you have buy-in and support from senior management?
2. Determine your organization's infrastructure
Talk with senior management and determine official policies
-Do you provide smartphones to your employees? Or do employees provide their own devices?
-Who will pay for the data costs?
-Will you need to track learner course completion?
-If yes, what type of LMS does your agency currently have? Does your current LMS have mobile capabilities?
-Will you need to train your workforce on how to use these devices?
-How will you ensure that your workforce secures their devices properly?
-How will the mLearning be distributed?
Talk with your IT department to determine security protocols
-What security mechanisms and policies do you have in place?
-Will these limit the use of mLearning? How will the mLearning integrate with them?
-Is there sufficient and knowledgeable support from internal IT staff?
3. Check devices/platforms
Determine the types of devices you'll support
-Smartphones
-Tablets
-Hybrid
-Bring your own device
Determine which platforms you'll support
-iOS
-Android
-Blackberry
-Windows
If your agency primarily uses/gives out a specific type of device, that platform will be your best choice for training development.
4. Choose development/delivery modes
Consider the tool(s) you'll use to develop mLearning
-Flash: Standard e-learning development tool for many years, gradually becoming obsolete because it is not supported in mobile operating systems
-HTML4: Allows for simple content presentation with basic interactions but no audio/video support
-HTML5: Provides the most "responsive design" so that it detects what device you are using and displays accordingly. Legacy training in Flash can be converted to HTML 5. Developing in HTML 5 allows you to deliver across platforms and across multiple types of devices (smartphones, phablets, tablets)
Consider how you will deliver your mLearning:
-Native App—an application that is downloaded onto your device and runs directly from the device
-Web App—an application that runs from the Internet (requires a connection)
Native Apps
Pros

Cons

Makes full use of the device  capabilities
Secure
Access without Web connection

Can be cost-prohibitive
Platform-specific
Developers' licensing fees/
memberships/app stores
Web Apps
Pros

Cons

Cross-platform compatibility
Easily distributed
Can share data/content from standard WBT

Not a secure environment
Requires a tether to the Internet
As you can see, there's a lot to think about when implementing mobile learning—just as there is with any type of effective learning. But if you take the time to think through your organizational needs and readiness, your infrastructure, devices and platforms, and development and delivery tools, you will be well on your way to creating a successful mobile learning experience for your organization.
Do you have a mobile learning strategy in place? What progress have you made in implementing it?