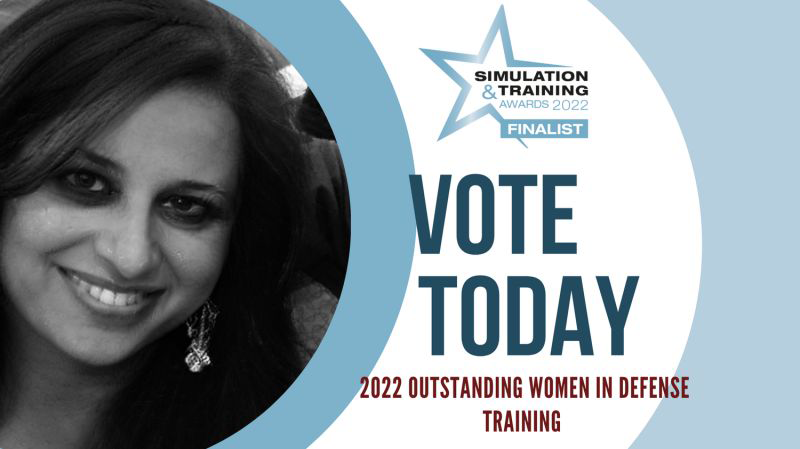 We are proud to announce that Dolly Oberoi, our founder/CEO, has been named an Outstanding Women in Defense Training Award finalist in MS&T's 2022 Industry Simulation & Training Awards!
Please vote here for Dolly to be named the 2022 Outstanding Women in Defense Training Award winner! 
As a thought-leader, innovator, and entrepreneur in online training and simulation and training (S&T), Dolly is dedicated to our company's mission to improve human performance. She has dedicated her professional life to academia, business, and the S&T industry, as well as to continually promoting S&T education, diversity, and entrepreneurship through her board service:
Founded C2 Technologies, an international women/minority-owned recognized leader in education, immersive learning (AR/VR/XR, Digital Twin Metaverse), LVC, MODSIM, aviation training, and digital transformation.
Speaks frequently at international events, including media outlets, ATD, ISPI, iFest, I/ITSEC, NATO Training Conference, and GovCon conferences, and has represented NATO in Europe at conferences.
Represented the U.S. as part of trade delegations internationally and has served on the Small Business Advisory Board for Asian Americans.
Consistently recognized for her entrepreneurship, leadership, and community contributions.
Cast your vote by 5:00 p.m. EDT on Sept. 20 and please share with your contacts to help us spread the word.  
https://latest.halldale.com/p/7BSM-Z2?pfredir=1