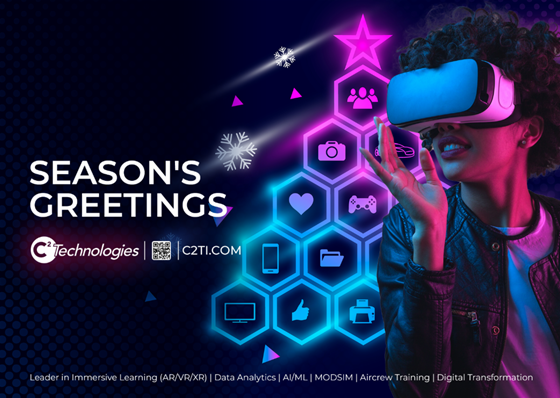 On behalf of the C2 Team, we want to thank you for your support and partnership as we improve human performance through a myriad of transformative solutions.
Our C2 Team continues to bring innovation to our customers, such as AI/ML, MODSIM, Virtual Reality-based learning solutions, and now Metaverse, which has touched the lives of thousands of professionals across our great nation.
Wishing you a very
Happy Holiday Season
and Prosperous New Year!