Innovation is in C²'s DNA. Our innovation centers are at the forefront of learning technologies and are committed to improving human performance through the use of innovative technologies. Each year we track trends, and embrace them as we lead the industry.
At the beginning of each year, I get excited about the future of the tech sector for the year.  Not only do I get excited at all the new gear, gadgets, and devices, but I also find myself eagerly examining the possibilities they bring to our industry.  It doesn't take a crystal ball to realize that smartphones and tablets are getting closer and closer to replacing PCs altogether.  However, it does require some imagination to connect the dots between the rapidly changing tech world and the world we work and live in.  C²'s award winning staff thrives in this creative, and innovative realm.  Some of these connections may be obvious, but the companies that truly stand out will be those that dig deeper and find those not-so-obvious uses—the ones who understand the "disruptive technologies" to be not so disruptive.
Wearables

Wearable Tech is a concept the consumer technology market has flirted with in 2012 and 2013.  One glance at the 2014 Consumer Electronics Show this week reveals 2014 as being the year we embrace it as a full-on trend.  The biggest official entrant in the market is almost certain to be Google Glass.  Given that there has been as much anti-hype as there has been hype surrounding these connected specs over the last year, it's a safe bet they will top the market.  While speaking at numerous conferences this past year, I've seen examples of use of Wearable Tech such assisted surgeries performed by multiple surgeons in multiple locations, all seeing the same thing through the lens.  C² designers are busy working on innovative products such as an application for aviation mechanics that will allow augmented reality to be displayed over their work area, an active connection to order replacement parts, or even instant chat capability for a collaborative effort with engineers.  We are constantly looking into each industry for ways we can shape these new technologies, and innovate new uses for improvement of human performance in critical need areas such as emergency management, and healthcare.
Security is a big concern for those in the Federal and DoD arenas; however, Google has given a lot of attention to making sure those needs are met.  Another obstacle: Is the mainstream ready to accept such a wired-in accessory? It's a safe bet that if Google Glass is cool enough for the runway models of DVF and the fashion spreads of Vogue, it's also cool enough for the mainstream consumer moving beyond the smartphone.
Take your pick of the following: Whether you choose the highly anticipated iWatch, the Samsung smartwatch, Qualcomm's Toq, or even newcomer Pebble, the Smart Watch is another wearable we'll see more of this year.  Some have suggested that the idea of a watch is a bit outdated, considering that many have abandoned the old-fashioned accessory, since their phone now handles that task.  Others believe it to be simply the next step to a fully wired-in individual. It's now obvious that we will see a wide variety, ranging from the simpler, with limited functionality, to the wildly advanced variants that connect to other devices, automobiles, and the cloud. Whichever side you take, my bet is you'll be seeing a lot of these devices roaming around very soon.

Another carryover from the last two years that is now making a large leap into the market is new fitness gadgets.  Varieties being presented at CES have ranged from shoe inserts, to small wrist bands, hats and earphones, to full-body exercise suits; all reading biometrics, reporting, streamlining workouts, and giving us a full picture of where we are with our fitness goals.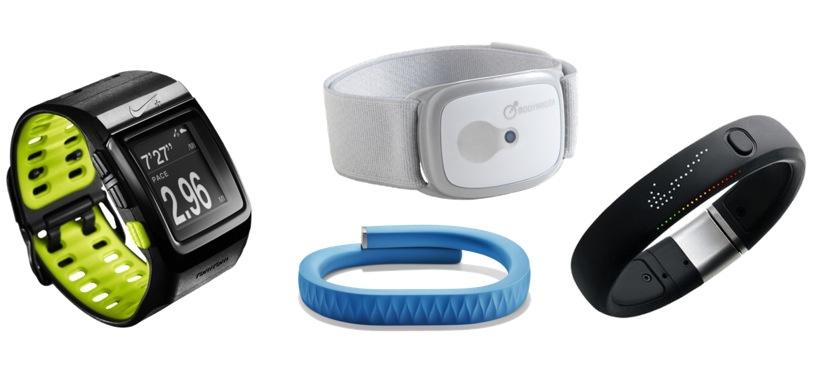 Virtual Reality
In many ways, the last few years have been the years in which science fiction became science fact.  In 2014, the one sci-fi tech that is finally showing signs of mainstreaming is virtual reality, driven by the gaming market. We are only seeing the tip of the iceberg. People are already thinking of ways that VR could change everything, from retail experience to training.  This is a clear growing trend for virtual training environments—not only scenario-based VR, but fully immersive orientations, training, hands-on experience, etc., all within the limitless space of virtual reality.
Products such as the Oculus Rift stepping into the game, changes the game entirely.  Typical simulators currently reserved for the scientific and military communities can range upwards from $20,000.  The Oculus Rift promises to come in at just $300 and gives us the possibility of putting a full simulator in the palm of your hand.  C² Technologies invests greatly in these innovative technologies.  While the Oculus Rift is designed specifically for video games, we at C² are focused on pushing these technologies and others to the next level in order to create enhanced learning, and improving performance.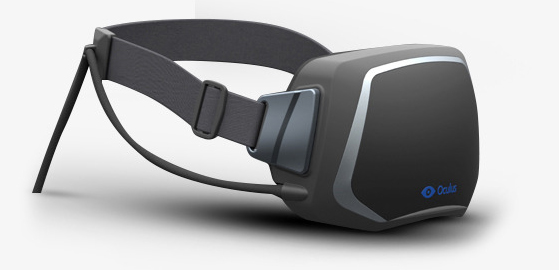 Traditional Mobile Devices
In the more traditional mobile area, there's no doubt we will see the rumored larger iPad Pro emerge alongside its competitors in both the Windows Mobile and Android markets. Android has already introduced it's 12.2 inch Galaxy tablets. 2014 promises to offer us just about any size device we desire, at just about any level of complexity we can dream of.  Automobiles fully integrated with our mobile devices are here, and entertainment systems such as fully wired-in smart televisions are near.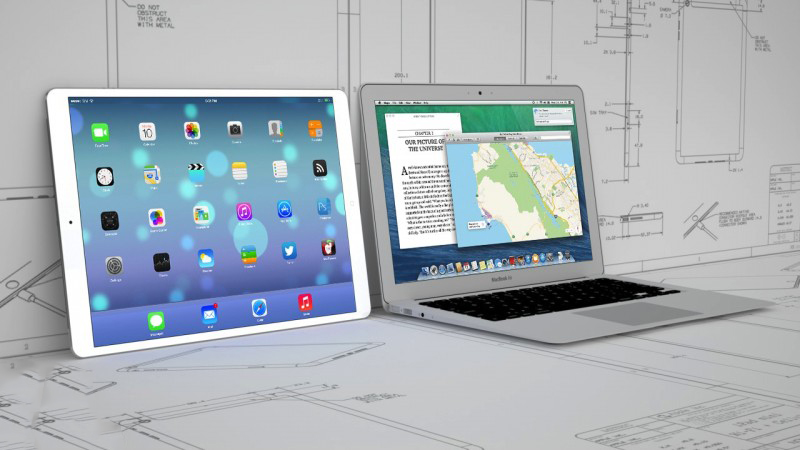 The World Has Gone Mobile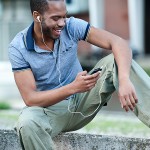 The majority of what we enjoy in the analog world is slowly moving to the cloud, streaming, or located in our pockets and backpacks.  The devices are out there; people are using them every day.  Statistics I give at my presentations are staggering.  One such statistic reveals that during 2014, the number of connected devices on the planet will surpass the number of people.  The question is no longer whether the world is going to become mobile, or when it's coming, but rather, are we ready to fully embrace all the possibilities a mobile integrated world brings?
So how does this all affect the world of learning? A common comment I hear when presenting is that learners lack the attention span to complete courseware on a mobile device.  Opinions on "best practices" range from presenting information in bite-size portions, to offering only supplemental material to traditional training.
I'll typically respond by asking how many in the room have children who play video games.  I then follow up by asking how many have to make them turn off the games to go to bed, eat dinner, do homework, or even communicate with family.  The result is always the same; dozens of hands go up and heads begin to nod. So my next question is, what do those games offer that your training does not?  Good question, isn't it?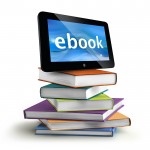 Day in and day out, people of all ages are fully engaged with mobile devices, for hours at a time.  Attention span and willingness to use small mobile devices are not the issue.  It's growing more and more commonplace to expect your mobile device to interface with your home, television, household items, automobile, etc. We are shopping online with our devices, communicating over social media, planning trips, making reservations for dinner, etc.  E-books, e-textbooks, and educational apps too numerous to count all point toward a future fully embracing the mobile world. Mobile learning will take its place in 2014 among these trends as consumers and learners expect more. We are already growing to expect our devices to be capable of delivering anything we desire—why shouldn't that include effective mobile learning?  We at C² are pushing traditional ILT, WBT, and learning of all types to the next level through the use of innovative solutions including highly interactive E-books, mobile applications, and Web apps.  And example of this can be seen in our U.S. Army ROTC textbook conversion project.  C² created an innovative responsive solution for use on desktop, as well as mobile devices.  See a demo of this award winning product by  clicking here.
Too many designers have yet to realize the full potential of these devices, and are trying to squeeze what worked yesterday into a device designed for tomorrow. It's not about figuring out how to make something old work in something new.  It's about studying, and learning about the new, and creating something innovative with it.  With the amazing potential of these devices, our only limit is that of our own imagination.
It's a new year, with lots of incredible things to come! Happy New Year, everyone! Let's go create something incredible.
I invite you to visit us online and check out our portfolio of award winning products by  clicking here.  I look forward to hearing from you, and seeing you at conferences.  I'll be speaking at the 2014 Learning Solutions Conference March 19-21 and be demonstrating several amazing products from C².  I hope to see you there.