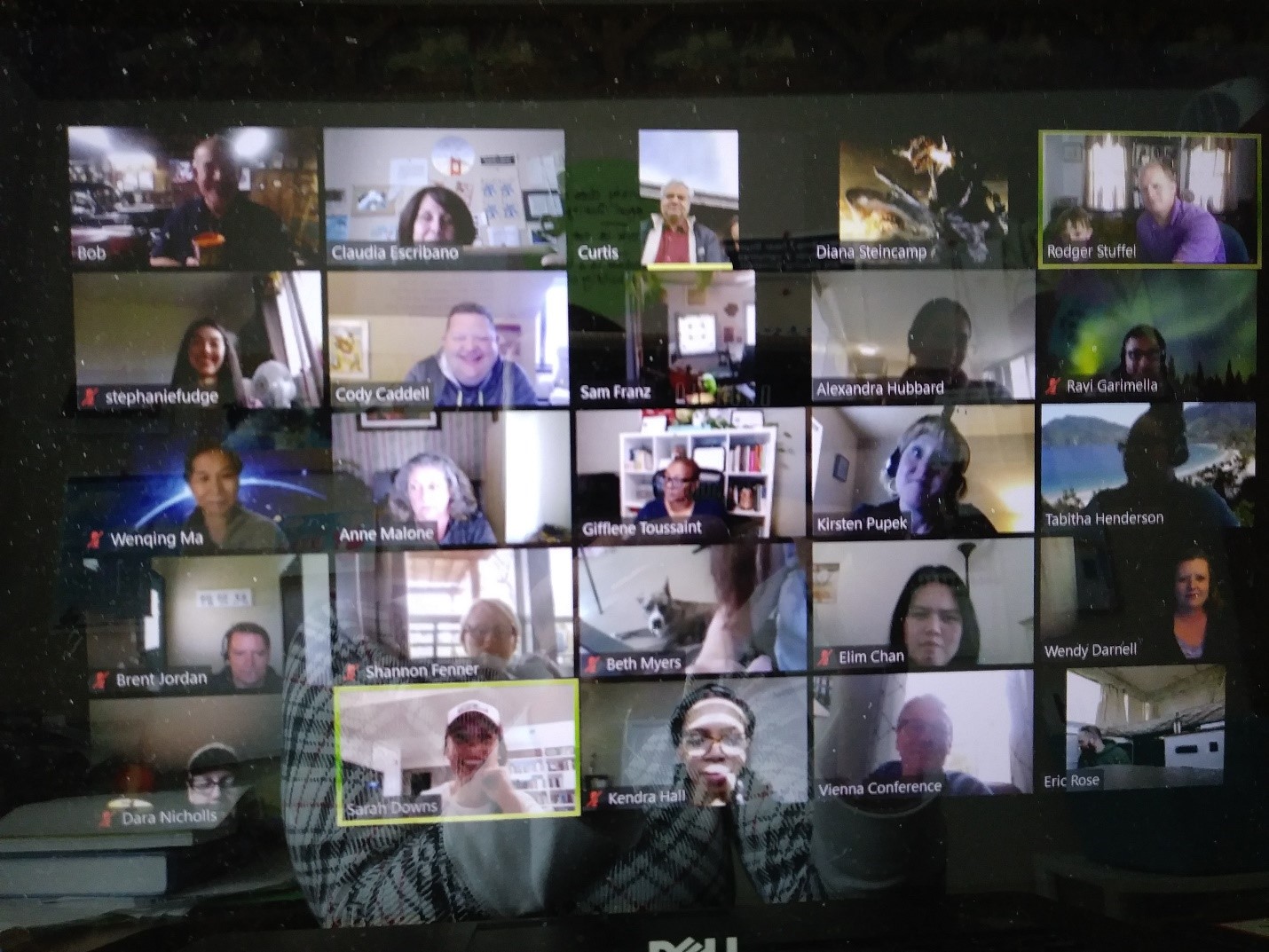 As COVID-19 shut down our meeting spaces and forced us into self-imposed isolation, everyone raced to engage their communities online. Conferences went online. Schools went online. Daily work went online. Even our social lives went online. We realized that we had the technology and tools to stay connected despite physical separation. So we got the virtual happy hour, yoga classes on Zoom, and learning that had never before been done online. We discovered a whole world of possibilities online.
However, after that first rush of realization, we discovered that too much online was exhausting. When you begin the day with online yoga, spend hours in online meetings, meet your friend for a virtual lunch, and work all day in front of a screen, the last thing you want to do at 5 p.m. is an online happy hour. You want to get up, move around, see a real face, touch a real hand, and smell the grass and trees.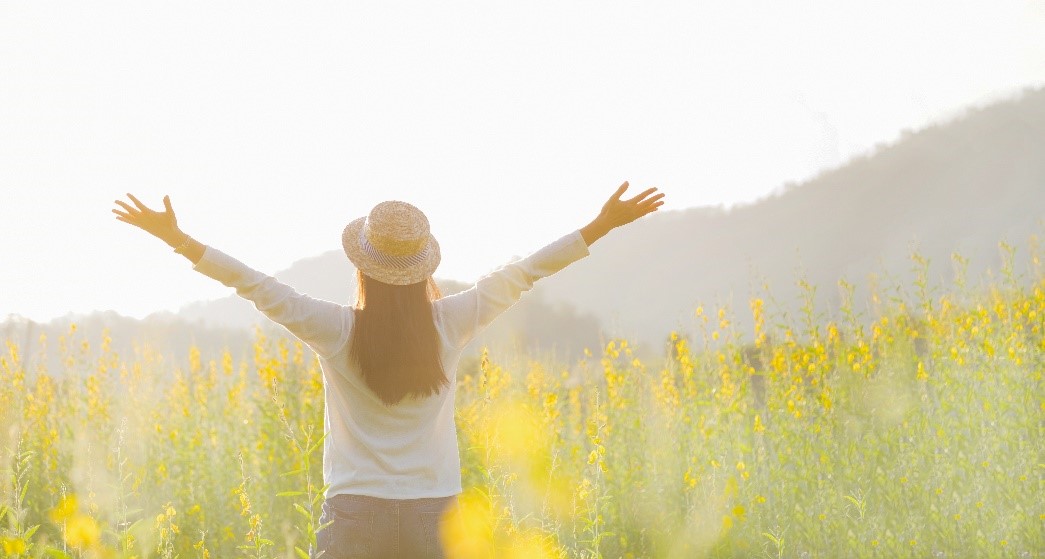 So, people who cared began to find other ways to stay connected. For example, school teachers brought motivation to their students via the teacher parade and lawn signs. In-person businesses found ways to take their services to the customer. My favorite example is Boober Eats, in which an exotic dance venue transformed itself into an exotic food delivery service. (Sorry, but the pictures are too racy to share here.)
In these crazy times, creative people shifted their engagement model from one in which the customers come to the business for service to one in which the business goes out to its customers.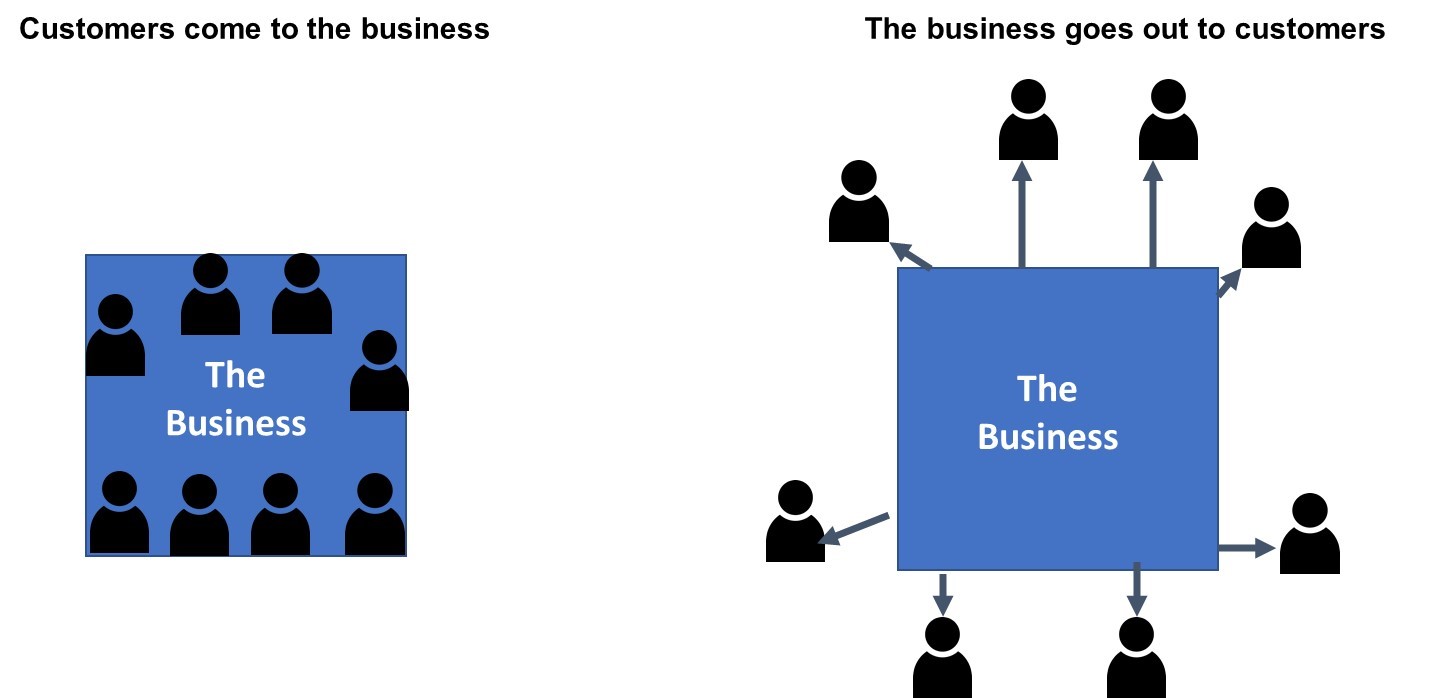 So, what if we took this model and applied it to our learning solutions? What if the instructor/coach/facilitator went out to meet the learner in the learner's environment? What might that look like? Here are a few ideas:
Instructors/facilitators/coaches going out to the workplace. Instructors, facilitators, or coaches could extend the learning experience into the work environment to actually facilitate learning transfer. What if, a week after you finished a class, your instructor showed up in your work environment to see how you've applied what you learned? Wouldn't that raise the accountability factor? Wouldn't you be more likely to go back to your office and figure out how you were going to apply what you just learned? The virtual equivalent of that would be a phone call or virtual coaching session with an instructor after a class. I experienced this approach at a recent workshop on design thinking facilitation. A few weeks after the workshop, the instructor scheduled a half-hour call with me to find out how I was applying my new knowledge and skills. This was a great accountability mechanism, and helped me remember key concepts. In preparation for the scheduled call, I had to review the material and I had to be sure I had some evidence that I had applied the learning, which meant that I actually had to apply it.
Another option is a Zoom session in which the instructor watches the learner complete a task on the job. For example, if you went to a presentation skills workshop, the instructor would attend your next presentation virtually to observe and provide personalized feedback.
Coaching bot. If a human coach is not available or within budget, coaching bots can be used to remind learners of important concepts and to hold them accountable to their learning transfer promises. The bot is programmed to appear at regular intervals to ask questions and to remind learners to apply key concepts.
Sending the classroom perks to the participants. One thing that people like about classroom training is the snacks and the favors, like pens or paper pads. So, if you're not meeting in person, you can send those items to the participants before the online class as a welcome, a motivator, and something that helps them get mentally prepared. Alternatively, you could send those out afterwards, as a reminder and continued motivation. For example, a colleague recently had to take her LEGO Serious Play Facilitation course online, and the supplies that would have been used in the class were sent to her house so she could use them as part of the online training.
If you don't have the budget or bandwidth to pull together a deluxe package, you can send a simple postcard with an inspirational quote to remind participants of what they learned and reinforce their commitment to apply that learning .
Putting the focus on the learner's environment. Ultimately, we want learners to apply what they learn in training to their work, so putting the learning focus in the learner's environment is especially powerful. For example, for a leadership development solution we developed for hotel general managers, the learning occurred at each participant's hotel property. Participants learned foundational concepts online, applied those concepts at their hotels, and reported their results online. A similar approach was used in an AirBnB experience I purchased to learn to make Portuguese sangria. The hosts sent me a supply list in advance, and all of the sangria making took place right in my kitchen. The hosts also spiced up the event by asking us to find unique items in our homes to introduce ourselves to other participants. This blend of online and offline learning is a lot less tiring than a fully online experience. The break from the screen keeps you engaged and energized. While offering engagement and convenience for participants, this approach also builds in transfer of learning to the job.
What models of virtual engagement have you seen? What new ideas do you have for engaging virtual learners?