By Alok Bhupatkar, PhD / C² Technologies, Inc.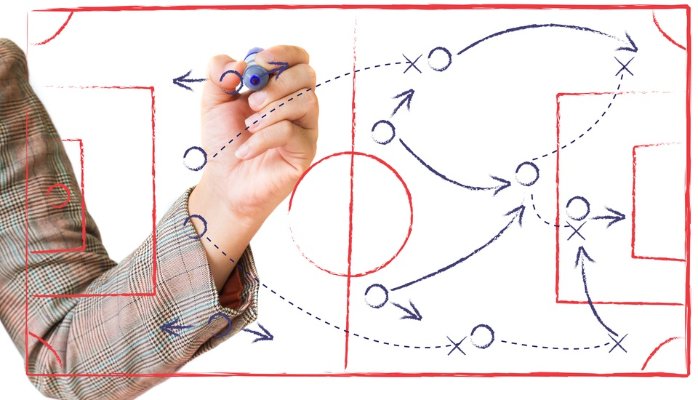 In the field of social sciences in which so many disciplines are interconnected, we—as Industrial Psychologists or OD Consultants or Change Agents—can excel if we (a) identify the parallels between these disciplines and (b) apply our knowledge of these parallels to help our clients. One such inter-disciplinary collaboration that I was fortunate to be a part of was when I was working with my good friends at IMPAQ International (and particularly, the Business Process Reengineering group). When working with this group, we implemented a Team Task and Communications Analysis Tool (TCAT), to complement the BPR methodology called Value Stream Mapping (VSM).  The main benefits I derived (and hope others did as well!) from this inter-disciplinary collaboration were: (a) learning about other discipline, and (b) creating opportunities for future collaboration.
There are numerous other examples of inter-disciplinary collaborations, as well as examples of athletes playing dual sports! Yes, I like to provide work analogies to sports whenever possible (and I find it helps my clients as well). For instance: Did you know that Steve Nash (an eight-time NBA All-Star) grew up playing soccer and once trained with the New York Red Bulls of Major League Soccer? There's a reason that soccer comes naturally to Steve Nash, who once upon a time had, IMO, the best pick-and-roll game in the NBA, along with Amar'e Stoudemire (currently of the Miami Heat).
If you understand the technicalities of "pick-and-roll" and soccer (in particular, the mid-field position), you will understand why these two plays in two different sports are so similar. When a mid-fielder in soccer attracts an opponent towards herself/himself, and then passes the ball through open lanes, that play has its parallels to the traditional "pick-and-roll" in basketball. A realization of these parallels was important for Steve Nash to play these sports at a very high level.
What We Did
The key challenge for us (as Industrial Psychologists/Change Agents) was to complement the application of these methodologies to solve one issue: miscommunication of information and processes between multiple offices.
First, we dug into the background of these two distinct but related disciplines—I/O Psychology and Business Process Reengineering—and found that the two disciplines shared one of the many founding fathers: Frederick Taylor, who was influential in applying science to the engineering of processes and management and presented his work inThe Principles of Scientific Management. His main objective was to improve labor productivity and, eventually, the economic efficiency of organizations.
Second, we convinced our client (and their leadership team) to use these complementary tools to build a more holistic business process improvement plan and empower them to address the issue at hand, that of miscommunication across offices.
Team Task & Communications Analysis (TCAT) Tool
We empirically measured team task interdependence and workflow communication patterns using the TCAT tool and provided guided feedback to respondents shortly thereafter. Team tasks with high variance were examined closely and training was designed to focus on specific tasks in which participants were "not on same page."
Value Stream Mapping (VSM) Tool
We used VSM, a visual diagram of how information and material flow through a process. It is a Lean tool that can be used to examine a process for the presence of unnecessary and wasteful activities. The key difference between TCAT and VSM is that VSM focuses on the "outcomes" of the process, whereas TCAT focuses on the "team-based tasks" performed during the process.
What We Found
VSM provided information at the process level of analysis. It created a whole picture of a process on the virtual whiteboard from start to finish, giving our client an opportunity to examine bottlenecks and issues at each step within the process. This level of information was critical, but not sufficient to address any team-level communication loopholes that might exist at the task level during the process. To address loopholes at the task level, we implemented the TCAT survey to identify tasks in which high levels of miscommunication existed. After analyzing these data, we were able to pinpoint the exact tasks where the teams (and individuals within the teams) were not on the same page and provide evidence-based training.  And similar to how Steve Nash was able to find parallels across sports, we were able to find parallels across disciplines and help our client accomplish their goals.
Our Conference Paper on This Topic
If you wish to know the full story behind our study, please come visit us at the upcoming Society for Industrial and Organizational Psychology (SIOP) 2016 Conference in Anaheim, CA on April 14.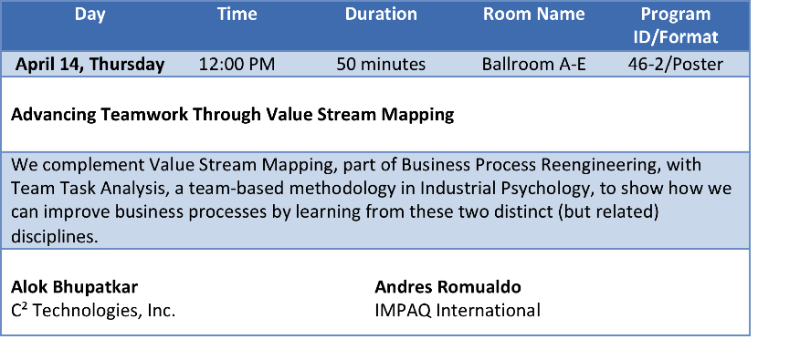 http://www.siop.org/conferences/16con/
What is your story of finding parallels across disciplines?