Our Performance
C2's value proposition is centered on improving individual and organizational performance. Measurable, sustainable improvement in performance, profitability, and efficiency proves the value of C2's work. Ultimately, it is your people that really drive productivity. C2 unlocks your employees' potential, putting it to work for you.
The Right Services
C2 Technologies, Inc., as a leader in developing performance improvement, partners with our clients—Federal Government, Department of Defense (civilian and military), and private sector—to design and develop solutions that stand the test of time and conform to industry standards, including adult learning theory application, SCORM/TinCan and Section 508. We provide a broad range of services related to Education, Training and Knowledge Management Systems that include the following:
Learning Solutions

Synchronous and Asynchronous Delivery
IMI/WBT/CBT Courseware
Instructor-Led Courses
Serious Games
Virtual Task Trainers / Virtual Training Environments
Electronic Performance Support Systems (EPSS)
Video Production
Simulation and Modeling
Legacy Content Conversions (Authorware, Flash, etc.)
Automated On-boarding and Virtual Orientation Centers
your employees' potential

Learning Management Systems

Learning Management Systems (SCORM 1.2/2004)
Learning Record Stores (xAPI/Tin Can)
Training Management Systems
Content Management Systems

Corporate Universities
Knowledge Management

Digital Library
Performance Support Tools
Knowledge Management Systems
The Right Methods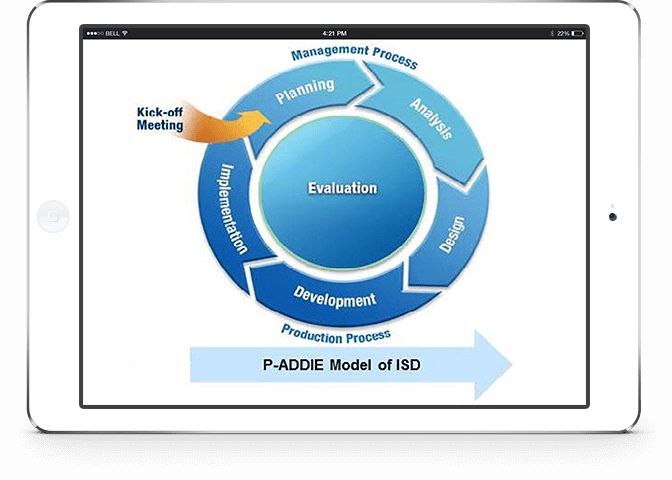 Case Studies
From virtual worlds, traditional e-learning, instructor-led training, to full blown university training products and knowledge management systems, C² Technologies offers a solution regardless of device or operating system.